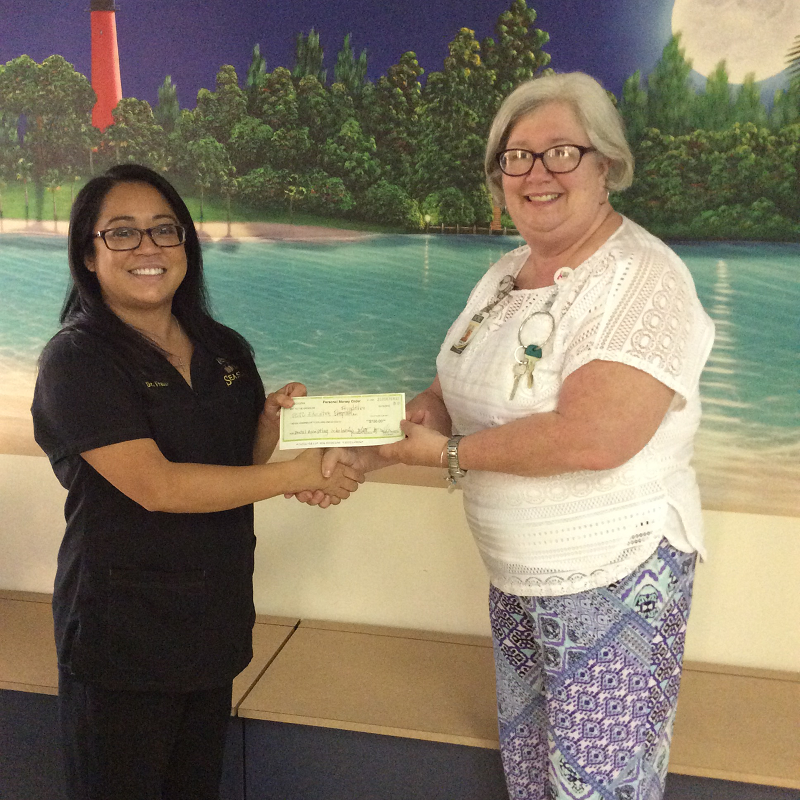 St. Augustine Dental Society assists our Students
#FCTC is proud of the fact that our students complete their programs debt-free!!! Thanks to our business partners who believe in the quality of education at #FCTC, and provide support to assist our students graduate debt-free.
Here is Dr. Maria Fraser from Seaside Children's Dentistry presenting Health Programs coordinator Nancy Plumlee a check for $750 on behalf of the St. Augustine Dental Society for the FCTC Education Foundation for dental scholarships.